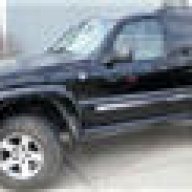 Joined

Aug 29, 2011
Messages

685
Reaction score

5
Location
From what i've read in numerous posts regarding the standard 927 948 set up, I've got one question about the strut spacer plate from JBA.
http://jeepinbyal.com/prod-Strut_spacer_plate_set-684.aspx
From what i've read so far, using 1/4 inch strut spacer from JBA with a touch of clevis lift in part with 1 rear iso spacer lets you sit about level front and rear. (Post settlement of springs?)
If you don't use the 1/4 inch plate or the rear iso will that equate to about the same drop? IE will i sit level using only
Front
927
Bilstein F4-BE5-D916-H0
stock coil seats and strut mounts
no clevis lift
Rear
948
Bilstein F4-BE5-A702-HO
quick math says 1/4 inch front plate = 1/2 inch rise front vs 1/2 inch spacer rear but deferring to this groups experience.
Also ordered the Red JBA UC Arms and a 1/4 inch plate (just in case) but would prefer to assemble only once initially. I understand most try and go up at once but my biggest reason for replacement is that it handles like a goat towing a shopping cart over bumps right now the way my springs are sagging. ~18 inches front wheel center to fender, cv's look flat if not slightly down, starting to wear tires slightly on the inside.
Trying to keep lift height reasonable (for now) such that my 07's ESP doesn't go completely insane as soon as I touch the suspension and change the stance from lifting as i've seen in some posts here and there (hopefully rare occurrence).
Yes I ordered bump stops F/R too.
first Lift, first post, month or more of lurking, and first question.
2007 Jeep KJ Sport
80,000 KM
No skids, no bumpers.