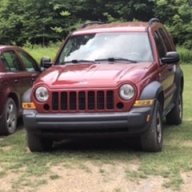 Joined

May 20, 2020
Messages

553
Reaction score

292
Location
That's a very good question! I have no idea because I just moved across the country a couple months ago. Near Pittsburgh now. So I have no idea where to look for a good mechanic who can really pin this out. My father is an electrician and naturally is great with vehicle electrical as well. But he's 2,200 miles away. Grr. I need this fixed. I want my little baby fixed. I'm sure you have been in my shoes too.
depending how far from PGH you are, there is a guy on youtube located in State College Pa.
google Pine Hollow Auto Diagnostics and watch some of his stuff on YT.
I am in Maryland, TommMudd is in Ohio, several of us are probably within 100 miles or so.