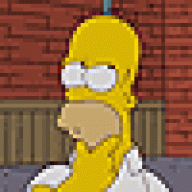 Joined

Nov 3, 2005
Messages

90
Reaction score

0
Location
Hauntedyards said:

sgoat said:

Kit installed.............Wow! See my post in the lifts section under "Rusty's 2.5" coil lift. Urgent!". Thanks Griz for putting this all together! =D>

You must be registered for see images

Wow... you got some serious hight on there... is that strictly the parts that came with the lift? or did you add some spacers to the rear and a clevis lift?

Are those 235s? That really looks good... My lift has arrived but I can't pick it up till Mondayish... Time to start looking for an installer...
No extras on this install. What you see is what you'll get. I couldn't be happier. Been driven' it around today and got to say that this has been money well spent. Those are 225/75's but almost the same hgt. as the 235/70's. This is what yours should look like.You're gonna love it! Right Griz! \
/