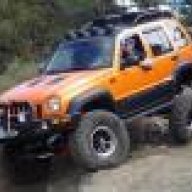 Joined

Dec 17, 2006
Messages

10,612
Reaction score

37
I used to think about this all the time. Until I had one thought and now every time this crosses my mind its what I think.

How long will the money you get from it realistically last, and what will that money get you?

But the main thing that always stops me in my tracks is, will you get something worth more to you than the KJ is with that money?
You also got to remember that unless you buy a new vehicle or a fairly low mileage used(less then 20,000 miles and 2 years old) expect to put $1500 right off the bat into your "new to you" vehicle,some may require much more.
20k or less miles,2 years old or newer = good buy,little to no expected "secret" expenses
30k-50k miles,3 to 5 years old = expect to buy tires,brakes and some basic fluid services(coolant,brake fluid)
60k-100k miles= yeah that list can be long,expect to replace all fluids and spark plugs,tires,brakes,and possibly suspension/steering components,if it has a timing belt 60k-100k is the intervals for replacement.Should change the waterpump also if it's timing belt driven and most vehicles that is a $800-$1000 job alone,some can reach $1500+.
100k-150k miles = Better have bought it for real cheap,plan on expenses exceeding the vehicle cost soon
150k+ miles = You're an idiot(in most cases,very few exceptions),expect major failure soon
Over the past 20+ years this is the trend I've seen from having to inspect and fix these "new to you" vehicles that people bought without having them inspected beforehand.