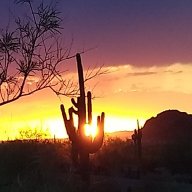 Joined

Oct 25, 2021
Messages

30
Reaction score

21
Hello, I have been reading many helpful posts on this forum for years but always had a trustworthy mechanic friend to ultimately figure things out. Now that he's retired and moved away I am on my own, lol.
2005 Liberty 3.7 4x4 with 274,000 miles (all mine
with check engine light on and several codes. Noticeable loss of power on steep uphill sections of road and sometimes not wanting to shift down when needed.
First a code for "too rich pre-CAT". I replaced both pre-CAT O2 sensors. Light went off. Still sluggish on hill climbs. I used a bottle of Cata-cleaner as per directions and the next day the check engine light came back on, along with code 2097 (too rich post-Cat) and 456 ( small evap leak), and also 700, 1775 and 218 indicating transmission issues. Now I am stumped! Shifting feels normal, no hops, no problem starting the engine, no stalling. Trans fluid level is normal although I will say it's not been changed in a while and looks somewhat more pink than red. No burn smell though. I had one incident a few months ago where I think the Jeep may have gone into limp mode during a road trip. I thought it was the 4x4 lever not being correctly seated and when I took it out if gear and back into gear, normal shifting action returned immediately. No light came on at that time either.
The shop I took the Jeep to this morning wanted just under $1,000 for a complete replacement of the Catalytic converter and all associated parts before they would even touch the transmission codes, saying that one issue could trigger the other codes and there would be no way to tell what was bad with the transmission without fixing the evap leak first. I highly doubt this but thought I would ask here: Are the two issues in any possible way related? And what would your first step be in addressing all of this?
Many thanks for any suggestions!