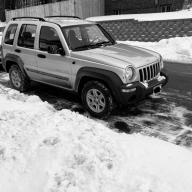 Joined

Apr 5, 2022
Messages

18
Reaction score

2
Jeep Kj nightmare.


Hi, this will be my first post here as I've been stuck with a few problems on my Liberty and can't find any information retaining to my specific situation. I have a 2003 3.7 v6 jeep liberty close to 170,000 miles. Ever since I got the Jeep close to three years ago it's always leaked oil from the valve covers. When it got to the point where the dipstick had no oil on repeatedly when I checked my oil I decided to tackle my first mechanic repair. I changed the valve cover gaskets out. The oil level started slowly getting low and eventually, I noticed there was smoke coming off the exhaust. It was still leaking oil from the passenger's side valve cover come to find out I had stripped out (or the hot leaking oil had destroyed) the very back bottom bolt threads. Tried to helicoil it and failed because I couldn't get a straight angle due to the firewall. After trying and failing repeatedly by heliox coiling the threads and then replacing the gasket again then completely going ghetto and getting a longer bolt and nut then running the bolt through the head because there was a hole on the other side then attaching the nut which killed me inside it still leaked and I gave up. Especially when I found out the previous owner had replaced the valve cover gaskets only two years before I had got the car. I've been driving around breathing in burning oil fumes and trying to ignore the huge cloud of smoke that comes from under the hood anytime I parked. My friend was recently giving me **** about it and even though I had become oblivious to it I did want to fix it as I had just done new upper and lower ball joints as well as shocks and struts and I put rear brakes on it before that. I admit it was dumb to not fix the oil leak before fixing other stuff but at that point, I had just given up and become oblivious to it as I said.

Researching the topic I only found one forum which talked about my original suspicion that maybe the valve covers themselves were warped ( the driver's side had started leaking again recently) but there was never any fix to the problem in the forms. I was going to go to my local junkyard and get a pair of valve covers off another liberty but something about one of the comments stuck in my head. The comment asked if the oil was pooled at the top of the heads when the person had done valve cover gaskets and I remembered every time I took the valve covers on mine off there was a huge pool of oil. His comment also mentioned the PCV which afterward I learned how important a PCV valve was. I had originally replaced the PCV valve the first time I did valve cover gaskets but the hose that connected it ripped ( I didn't know the twist method yet lol) and I had replaced it with an AutoZone "PCV OEM" hose. I went to go check if the valve had vacuum so I had the car running and before I even got the oil cap off I noticed the hose I had replaced was completely collapsed which wasn't the case when the engine was off. I pinched it to get it to open and felt the extreme amount of pressure running through the hose. Shut the car off, grabbed a pack of zip ties, and made it so the zip ties support the hose not allowing it to collapse. Immediately the jeep sounded better after this and I hadn't even noticed it wasn't running well before. The car always shook badly at idle although it wasn't misfiring and it was much better with the zip tie fix.

My theory was that because the gasses were not getting properly vented from the PCV pressure was building up forcing oil that wasn't draining in the heads out of the valve cover gaskets therefore that's why I could never get rid of the oil leak. I don't know if it worked or not because right after this event I found out my coolant reservoir has cracked and has been leaking onto the same valve cover and therefore onto the exhaust still causing the car to smoke. I was also excited because I figured the PCV valve being fixed would now get me better mpg since I'm not doing so amazing financially and gas has become horribly priced. I calculated my mpg and I got 10.5! I've never calculated it before but I fill the car every week at half a tank and it's always around 5 gallons. I ran the numbers 5 times and it was still 10.5. I have no errors in my math I'm sure. With city being 16 even if I have a led foot I should be getting around 12 or 13 right? This is my breaking point as someone who loves my liberty but wants something more preformance based if I'm paying the same price for gas as I would in a v8 why should I keep farting with liberty when it's not in any way a performance car?

I guess what I'm asking is people's experience/ opinions on the matter because I do really like my liberty and wanted to use it as a daily for as long as I could. It also was a gift but I don't want to keep chasing this issue. Especially if the mpg is so horrible. Should I list it on marketplace and buy something else? Am I overlooking something stupidly simple? Is there an issue that is causing all of my issues?

Things to note
The muffler is rotted out. I'm not sure about the rest of the exhaust. I'm going to inspect it asap. Never really cared as almost everyone where I live has a messed up exhaust. I've just learned that can affect mpg
No idea if it's still leaking oil. I will patch the coolant reservoir asap and get back to this form once I know for sure.
NO check engine light has ever been on except for an 02 sensor that was unplugged( IDK how it happened) it hasn't been on for a few months
Has a clean air filter and airbox
Did plugs on it about two years ago
Have a lead foot but this week I'm gonna back off and see if it makes a difference.
Oil's good, diff fluid is good, transmission fluid is good and transfer case fluid is good.
PCV hose is still zipped tied but has a good vacuum. Not going to buy a new hose till I'm sure what the mpg deal is.
Everything on the car is stock including tires and rims besides an amp connected to a sub and rear doors
All injectors are original, might take out and clean if I'm feeling motivated or not.
Might also clean the throttle body and butterflies.
I always run it up to temp
I do mostly city driving but do drive on the highway for my weekend job
I don't keep it running while I sit in it nor start it to let it warm up.

I appreciate any opinions and recommendations. Will give updated info as soon as I can.