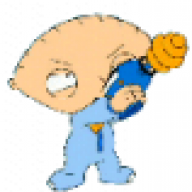 Joined

Feb 5, 2005
Messages

2,524
Reaction score

5
Location
Since I had to write this up for another thread I decided to add it to the general 'how to's'.
Here is what you'll need to replace your serpentine belt:
1 - 15mm socket on a ratchet or break-over handle. The socket I show is a deep socket but this is not critical.
1 - replacement serpentine belt, Mopar #53032037AK or equivalent.
First open the hood and find the tensioner pulley:
You must be registered for see images attach
Then take your socket and place it on the center bolt. Rotate the handle clockwise, the tensioner will rotate up and in:
You must be registered for see images attach
Now remove the serpentine belt from the tensioner pulley, then release the tensioner pulley. You can now remove the serpentine belt. Following the diagram:
You must be registered for see images attach
place the new serpentine belt around all but the tensioner pulley; the grooves in the belt will fit in the corresponding grooves in the pulleys. Rotate the tensioner pulley up and in one more time and thread the belt around then release the tensioner. Visually inspect the belt one more time to make sure it is threaded properly, then start the engine and verify that everything is turning properly. There, you've changed you serpentine belt yourself and didn't get ripped off by a dealer
And for clarification, although I specified making the tensioner the first pulley to remove the belt from (and the last to place it on), this is not completely necessary. Another good first/last location is the idler pulley located just to the right of the tensioner pulley. As long as the belt is properly threaded around all pulleys you will be fine.
Last edited: