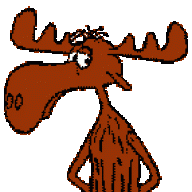 Joined

May 21, 2013
Messages

5,545
Reaction score

1,152
Location
I probably have a couple of these threads archived somewhere, but they are years old and I have a new question.

Just over eight years ago my Jeep was broken into and the steering column trashed. It ended up needing all the computer bull droppings replaced. Since that day my fog lights always come on once I turn the headlights on. The little pull-out switch makes no difference either way. The fog lights come on with the parking lights as well, which is probably illegal...

Multiple attempts to have things reprogrammed (at three different dealers) got me nowhere. (I suspect the people had never seen a problem like that and it wasn't in their magic book of "If that, do this".)

I installed the factory fog light kit and they worked flawlessly until the break-in. My memory is hazy after ten years but I remember having to tap into a certain wire in the wiring harness up front.

So here is my question: Could the new BCM be trying to send the signal from the switch down a different wire? In other words, if I were to move the wire to the fog lights to a different wire in the Jeep's wiring harness is it possible they might start working properly again?

Complicating this is the fact that I have a 2007, when Jeep was transitioning to the KK. (Most of my Jeep is KJ, but I have a KK PCV valve setup, for instance.)

It occurred to me (eight years too late) that a simple solution would have been to rewire the fogs to an add-on switch independent of the stalk switch and just use that. I FINALLY installed the three switches I needed for my awesome (if I do say so myself) offroad and work lights and they look great. So great, in fact, that I no longer have a good place for a fourth switch...

Any of you electrical gurus out there have any suggestion for moving the tap-in for the factory harness and maybe get some control of my fog lights back?