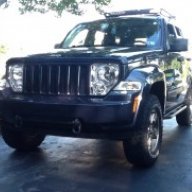 Joined

Dec 9, 2012
Messages

751
Reaction score

504
Location
My Jeep is starting to develop a crank no start issue when the engine is hot, like if I've been driving, go into a store, then come back out and try to start the engine. It's fine 9 times out of 10, but it happened twice last weekend and I think the frequency of the problem is increasing. Waiting 10 minutes or trying to start it several times in a row has always worked, but I don't want my wife or me to be stranded when something eventually goes kaput.

Some background:
- The engine runs very smoothly, no codes, no pending codes, no misfires
- NGK copper spark plugs, only 20K miles on them since I changed them
- All coils and injectors are original (175K)
- Fuel pump is original.
- Engine is newer (only 89K)

Has a hot start issue happened to anyone else? What was the culprit?