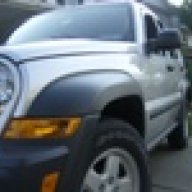 Joined

Feb 28, 2007
Messages

773
Reaction score

0
Location
My friend and I got into an argument tonight. I told him and my father that the Liberty Replacement is coming out in the fall and there bringing back the Cherokee name. My friend then said how could they bring back the name when there still using it. I go what do you mean?He showed me the pics of two Grand Cherokee's on a local dealers show room floor. They are both clearly 2013 Grand Cherokee's. However, He told one them has a hemi and Higher price trim package and is called a Grand Cherokee. The other has a V6 with lower price trim package and is called just Cherokee and is slightly smaller( so called body panel mods making it appear smaller). and apparently this has been like this for years b/c he works for a garage and has ordered parts for both 2003 jeep Cherokee (a regular customer) and 2003 Grand Cherokee (his own). Both vehicles looking the same but the engine/vehicle package making the difference in name.

My Argument is..
Far is I know, Any Jeep vehicle labeled "Cherokee" in the US stopped production in 2001 and was replaced by the Liberty (of course we know it was still called Cherokee over seas but that's of no concern here). So from 2001 to 2013 no Cherokee Existed in the US.

Now I know they do shorten the name Grand Cherokee to just Cherokee when making a private sale headings in news papers or just talking about one since the XJ stopped production. I think even the newer Grand Cherokee Limited says "Cherokee Limited" on the door trim but it's still a Grand Cherokee regardless.

Even going to Jeep.com and showing every vehicle listed with every package didn't convince him. I dug deeper into Wikipedia Jeep production time lines, even the jeep.com page for the new 2013 Cherokee didn't work. It honestly drove me insane.

So if I'm wrong in any of my info let know. If he's wrong let me know. We both are wrong let me know.We argued for about an 1 hour about this so I have to know truth.
Last edited: