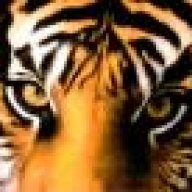 Joined

May 27, 2010
Messages

51
Reaction score

0
Location
Sold: 2006 CRD Sport in SE TX
I am thinking about selling the Jeep to get something a little more fun to drive - like a Mini - with a manual transmission. I'd like to get $8500 for it.
You must be registered for see images attach
You must be registered for see images attach
You must be registered for see images attach
Here are the highlights, most of which are in my signature line:
2006 CRD (Diesel) Sport 4wd
104,000 miles
(mostly highway, I commuted 500 miles a week for 2+ years)
Euro Torque Converter
at 91,000 miles; the old one was fine I just did it for peace of mind. Old one can go to the new owner, I still have it.
Green Diesel ECO Engine Tune
Green Diesel Transmission Tune
(TC locks up at 45 mph and stays locked down to 35 mph, has better shift points for city driving)
Magnaflow 2.5" Catback Exhaust
The cat is still intact, I never gutted or removed it.
Samco Intercooler hoses
Fumoto oil drain valve
EVIC overhead console
with Homelink, temp and compass, etc.
Cruise Control
Jeepin' By Al Gen 4.5 Upper A-Arms
Jeepin By Al 2.5" Adjust-A-Strut suspension lift
This is the high-dollar monster, with Bilstein components, remote reservoirs in the rear, and should last longer than the Jeep. If interested, I can confirm with Marlin that I'm selling the Jeep to you for warranty purposes. If you're not sure what this lift is, here's a link to my install adventure:
http://www.lostjeeps.com/forum/phpB...t=18924&p=595444&hilit=Adjust+A+Strut#p595444
and:
http://www.lostjeeps.com/forum/phpBB3/viewtopic.php?f=6&t=53361&hilit=Adjust+A+Strut
Mopar hitch and tow package
Boiler's Radiator Skid plate, full Mopar skids
Full set of Weathertech floor and cargo mats
Mopar rear spoiler
Mopar subwoofer
Aftermarket CD head unit with iPod integration
Steiger kit in driver's side rear window, passenger rear is updated Mopar
Have a set of (uninstalled) Boulder Bars
5 great-condition Moabs
(Rubicon rims) that will go with the Jeep. No tires on the Moabs.
Southern vehicle, has never seen a salted road - rust-free undercarriage.
Known issues/ upcoming costs:
Timing belt replacement has
not
been done, and it is due. Service manual calls for it at 100,000 miles, which should be 106,000 on the Jeep due to speedometer/ odometer error.
Will need tires by this summer. Of course, if you buy it, you will have nice Moabs to mount those 5 tires on and be, as JL says, an "off-road ****** tyrannosaurus."
The original thermostat has failed in the open position. I have a replacement, just have not installed it. Replacement would go with the Jeep.
One of the pulleys squeaks on cold start-up but goes away within 30 seconds to a minute. If I were to keep it, I will replace the tensioner pulleys and serpentine when I change the T-Belt and thermostat, and would suggest a buyer do the same.
Plastic "Jeep" engine cover is long gone.
Has a surface scratch/ paint transfer on passenger side about 1/8 inch wide and 2 feet long that crosses both doors. I think somone ran their rearview mirror along it in a parking lot and it should buff out. It is
not
a scratch through to the metal.
One of the original rims has some contamination of some sort on it that ate through the finish and it looks stained - but you'd get Moabs with it, so akuna matata.
The Sport interior, as well-documented on this site, stains easily. Nothing major like red wine or spitoon juice, just every place I looked at it wrong has a spot.
Various squeaks, like any good Jeep.
Maintenance/ peace of mind:
I am meticulous about regular maintenance and engine longevity, so:
Oil changes every 6,250 miles with Mobil 1 5W-40 Turbodiesel Truck oil and either Wix or Purolator PureOne oil filters. The Fumoto valve makes continuing this tradition VERY easy.
Fuel filter changes every other oil change, so every 12,500 miles.
Trans was serviced when I had the TC replaced.
Transfer case and both diffs serviced on schedule. (Well, I may have been a bit late with the diffs)
Installed the V6 airbox at about 42,000 miles because of the rainy South Louisiana climate.
Provent or EHM since 36,000 miles (no oil mist in the intake)
ORM or Green Diesel tune since 36,000 miles (no EGR soot in the intake)
I even changed out the tiny air filter on the vacuum unit for the turbo actuator on schedule.
Overall, this is a good Jeep and an excellent CRD that is basically a timing belt and set of tires away from being great. I am interested in selling because of several reasons:
1. I moved recently, and no longer have a garage to work on it in.
2. I miss "fun" driving, with a stick shift and actual cornering ability.
3. She needs to be taken off-road and worked. I don't have the time to do that like I set it up for.
I'd like to think I can get $8500 for it, but you are more than welcome to make me an offer if you think it's worth more or less. I'm not in a situation where I need to unload it, I'm just interested in letting her go to get something a little more fun on-road, where I spend most of my time. PM me and we can talk. Jeep is located in SE Texas, near Beaumont.
**SOLD ** 1/22/12
Last edited: