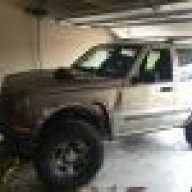 Joined

Dec 11, 2015
Messages

65
Reaction score

0
Location
I am not sure if this is where I should post this but I needed to vent and wanted to share my experience with CarID.

I went online and found Catalytic Converters (passenger/driver) Magnaflow direct fit. The website said it was in stock and would be shipped in a couple days. I ordered the parts and got my confirmation email with order number etc. The package didn't ship until the last day of the 4 day shipping window. Annoying but okay, still within the time. I got an email with the shipping number, not numbers. It showed both parts ordered both having the same shipping number. I assumed they would be in the same package. I waited and it took longer than the shipping date. When I picked up the package it was one box, sadly when I opened it there was only the driver side catalytic converter. After much inquiry at my apt office and UPS I they told me to contact the seller. CarID was not open on the weekend, so I had to wait till today. I called them and had to wait on hold and have them call me back because the wait was said to be 10 minutes but really was 25 minutes. Finally got through to a representative and got disconnected. Waited another 15 minutes to get ahold of someone. After multiple holds he told me that only one part had shipped. Could not tell me why it said both parts had or why both parts had the same shipping number. Then he told me the passenger side would not ship for another week. When I asked him why it said both parts were available and that they would both arrive at the same time he could not give me an answer. I asked for confirmation email to show that the part had in deed not shipped and so I could track that individual part when it would ship. He assured me he would send an email right out. It has been 4 hours still no email.

While the part should be coming soon, I would advise against using them. This has been a hassle and they don't seem to be upfront about their product availability. This could be an isolated event but I just wanted to warn anyone who was attempting to complete a project in a certain time frame.