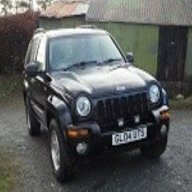 Joined

Jun 3, 2022
Messages

309
Reaction score

226
Finally, got that exhaust clamp back on as it should be, still louder than I expected - but at least it's coming from the tailpipe. Hasn't put out the CEL though, so, in a sense I'm no further forward.

Thought I'd try the spare ABS sensor on the other side - but it means taking the battery tray out again, & I really can't be bothered; it'd be different if I knew that'd knock that dash light.

Yesterday, I found the missing front brake pad, so with an hour or so to spare, I set about fettling the ends so it would comfortably fit.

So with all that work done, it's a shame the scrap yard gates are looming ever closer. I do know someone who'll do the diagnostics at mates' rates, but I can't imagine when - unless I can leave it at his place one weekend for him to look at in his own time.