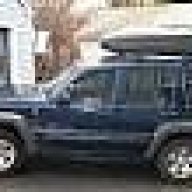 Joined

Sep 17, 2004
Messages

1,146
Reaction score

7
Location
Please reference the following posts in the For-Sale Forum
Buyer Guidelines
and
Seller rules
before posting here.
Additional information specific to Wanted To Buy:
* Post a clear indication of what you're looking for in the title. The more specific this is, the easier it will be for members to help you.
* If you'd prefer local pickup, indicate this, include your location (City/State/Metro Area), and how far you'd be willing to drive.
* If you have a price range (or price cap) in mind, it is a good idea to post it. If you choose not to, and get no replies in an amount of time, consider adding this information.
* When a WTB request has been filled, please update the title to reflect this and post a reply stating that the need has been filled.
Disclaimer
JeepKJCountry exists as a service to our users. Any transaction completed as a result of the use of our services are strictly between our communitys members. As such, no one on the JeepKJCountry staff, moderators, etc take any responsibility for any transactions here. If you encounter a problem with a forum member, please contact one of the moderators here and we will examine the situation and take appropriate action. This action is limited to the users continued use of this service. We can not and will not intervene for any individual transaction. JeepKJCountry will not assume any liability (expressed or implied) by the use of this service.
Last edited: