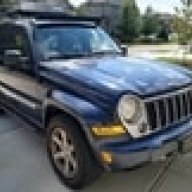 Joined

Nov 21, 2016
Messages

161
Reaction score

26
Location
I was looking through the engine bay before an upcoming road trip on Monday and noticed that on the drivers side bolt that holds the steering rack to the cradle , the top of the rubber bushing is worn and sticking out.
My understanding is that it's usually the top piece that wears out and not the entire through bushing. I just replaced the entire steering rack 9 months ago and don't really want to/can't afford to do it again so soon.
Soo.. how irresponsible/dangerous is it to drive like it is currently? can I do a band-aid fix with some permatex gasket? can I pull out that bolt and put a rubber washer on top? what do you all suggest? I don't have time to drop the rack this weekend and have to travel on Monday.
You must be registered for see images attach