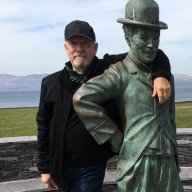 Joined

Jun 26, 2022
Messages

18
Reaction score

6
My wife's 2003 Liberty 3.7 was bought new for her and has 147,768 careful miles.
Codes P1072,5 showed up about three weeks ago. I've replaced:
Plugs, ignition coils, injectors, electrical connectors, 4 02 sensors, ECT sensor, new battery, new air filter, map sensor and pcv valve. The codes still appear in the trip odometer and check engine light is on. The codes and eng lite are intermittent ( every 2/3 drive cycles ). 20 years of offers for a new car always got the same: "never sell my Jeep" .