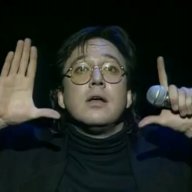 Joined

Nov 11, 2021
Messages

3
Reaction score

2
Location
Hi y'all!
My name is Taytos (name redacted), and I'm a new Liberty owner currently! I come from Connecticut as well, wondering if anyone else on here is from there as well! Couldn't be more excited to be part of this community, and very happy I found a site/forums as such to reach out while being part of the community.
Story behind me getting my Liberty:
I bought my 2007 Liberty when my Corolla pretty much started ******** the bed. I have been a Jeep owner before (Corolla being my second car. A 2001 Jeep Wrangler Sahara TJ being my second), and fell in love with everything jeep since getting my first automobile. When I pulled into my mechanic's shop (which is also a mini dealership of used vehicles) to see what he could do with my corolla, I started just prancing around the cars for sale to see what he had. When I saw the Jeep liberty I was like "woahhhh, what's this?". To be quite honest, I had not seen a KJ model prior (now I notice them all the time), and fell in love with it. He gave me a good deal on it seeings that it still needs a new radiator, water pump pressurized, and driver's side window motor (all being fixed a few days from now), and I love driving it a ton (trying not to drive it alot however seeings the radiator/coolant leak is getting worse, which they are fixing for free when I take it in next week). Quite honestly & bluntly I actually enjoy driving this more than I did my Wrangler TJ & some are saying I'm crazy for saying that, but to each their own I say.
So far the only "mods" I have done on it are adding an after market stereo, trim restoration, and LED interior lights for just looks. Really cannot wait for the engine parts to be repaired so I can take it offroading (lightly), and camping trips. My apologies for the ramble/story, but I'm very happy about stumbling upon this Liberty. Seeings that I'm a huge horror fan, I've named her Jeepers Creepers. Will be adding a roof rack soon, and a possible lift kit down the line... Now just gotta wait for my Michael Michael's & Misfits decals to come in for the back windshield.
Would love to hear the story of your Liberty(s) as well. Ramble on!
- TAYTOS