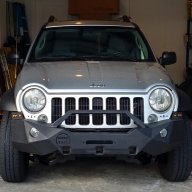 Joined

May 27, 2021
Messages

260
Reaction score

259
Location
Ironman kit sold!
jba ucas sold!

front diff housing assembly with 4.10 gears, extra cv axles, front cv prop/driveshaft, KK clevis forks, factory tow hooks, wheel bearing and sensor, engine skid plate, and I'm sure more goodies I'm not thinking of.

I'm in Florida as far as shipping goes, there might be more stuff I'm missing out on here. I'll try to check often in case someone has questions or I missed something, but things are crazy here, sorry in advance if I don't get back to ya right away like I'd like to.

If someone is interested in a bulk maybe we can see how much a pallet freight is to ship and setup? I know the JBA's will be easy enough to ship, but the rest is tough.
Last edited: