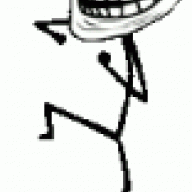 Gold Supporter/Admin
Staff member
Administrator
Joined

Jan 20, 2009
Messages

20,805
Reaction score

168
Location
Hey everyone, JKJ finally added this in!
General:
Please keep picture size reasonable, no more than 800x600.
No links to other pics on other sites.
Picture cannot be edited in anyway.
You can only win once a year, with the same Jeep.
Remember, this is the best pic of the month, not best friend. Don't get your family to sign up to vote for you.
If you are caught of doing the above, you will be disqualified.
If you didn't win the contest, you are free to re use that same picture again in another month that it will fit the theme of.
You may only post once per month, but you can enter 2 pics.
You may only change the pic during entry, once the poll is open you can't change the pic, if you do, you will be disqualified.
You can only submit pics of your Jeep.
You may not vote for yourself
Prizes:
You will get Supporting Member Privileges for a month....please see other sticky in this forum!
May the best Jeep pic win, have fun with it!
How it works! (besides November of 09)
The first 10 days of the month the entry field will be open, or until all 20 entries are filled. The polls will be open the last 14/15 days of the month, and on the last day the winner will be announced.
Last edited: