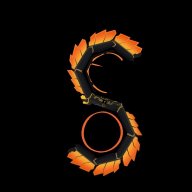 Joined

Mar 12, 2022
Messages

17
Reaction score

16
Location
BLUF: Bought Ironman 1.5" lift kit for 50% off (still on sale), where do I get bump stops appropriate? Current March 2022 availability of items is hard to find, and I want to update folks with currently available parts.
Howdy, been lurking for a while, finally decided to get started on converting my 135k mi 04 Renegade (silver unfortunately, but bought at $7500 with 75k back in 2014) into an overlanding/trail-driving project with my son (and his friends, all 16-17 yrs old). I have no intentions of doing serious rock-crawling, just want to get started in this way of enjoying our nation and my family. I was about to order at 2022 Bronco this morning only to find out they just closed the orders until they open for 2023 model year, sooo, going ahead with this project in the meantime.
I ordered the Ironman kit since it was half off, and half the price of the OME setup, and am about to order the Upper Control Arms from JBA direct. However, I see recommended the Teraflex Top Plates and Bump Stops, neither of which I can find nor are listed on the Teraflex website. So I called, ended up speaking to their Liberty Expert, Kyle, who said their 2" bump stops are inappropriate to my setup (are only purchased over the phone, not website), suggested sticking to stock. He also recommended the Moog parts below.
As for tires, I'll likely pick up a set of extra wheels from one of the many KJs in a junkyard and go up a size in tires (already have a set of winter and summer tires more road-oriented for my son's driver training and since we only have stayed on road with it, but only one set of wheels).
However, I'm aware of how often a certain well-known and well-regarded individual whose name is mud (see what I did there??
) states to include inch-for-inch bump stops.
Links to what I've found/are ordering:
IronMan 1.5" kit on sale for $525, comes with free traction boards:
Ironman 4x4 America offers off-road parts, accessories, and equipment for the off-roading enthusiast. Check out our website for more information.
ironman4x4america.com
(also bought their air kit for $199)
JBA Upper Control Arm, regular price $449, + ~$15 shipping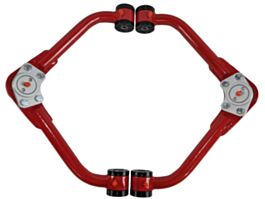 2002-2007 Lifted Jeep Liberty'sWorks with lifts up to 4 inches.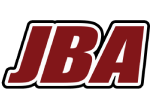 jbaoffroad.com
Also on advice from Kyle at Teraflex, ordered Moog rear control arms and front lower control arms (Amazon had best prices), they don't make these in their K/CK line, only their cheaper R line.
Mook RK641180 Rear Lower control arm $55 X 2
Moog RK641559 Front Lower Control Arm (Passenger side) $139
Moog RK641558 Front Lower Control Arm (Driver side) $139
My Questions
Where do I find bump stops appropriate to this kit? Teraflex says theirs are 2" and would limit travel (logical).
Should I go ahead and replace the CVs while I'm at it?
Any other recommendations while we're at it?
Last edited: