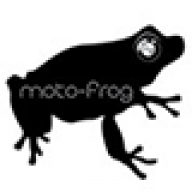 Joined

Sep 22, 2018
Messages

4
Reaction score

0
Location
'04 Liberty V-6 that I am replacing timing chains on. I'm no mechanic, worked mainly on my motorcycle, by giving it a go.
Manual on hand, I got everything stripped down to the point of removing the chains. Took off the drivers side sprocket, and moved on over to the passenger side. Had my socket on and stumped as to why the holes in the sprocket for my pin wrench were sealed up. OK, how the **** do I hold the sprocket now? Just then I twist, slip, knock (grab) the wrench and the bump the engine over off of TDC. OH ****!!!!
I assume now that the correct way would have been to take the passenger side off first while holding the sprocket on the drivers side, but now I'm just *******, deflated, and generally kicking myself.
Thoughts?
I've left everything at a standstill now until advice flows in... OR of course if anyone is in Janesville WI and wants to stop over to make a few quick bucks!