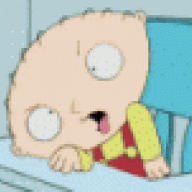 Joined

Sep 13, 2004
Messages

5,283
Reaction score

6
Location
Folks,
First off welcome to the new site. I hope that everybody is having a fairly easy time with the adjustment, i'm sure you will really grow to love all of the little features that VB offers, versus the old board.
With that said, many have expressed concern with the simleys. If you'll look at the top and click where it says User CP, this will bring up your User Control Panel (User CP). Once here, click on "Edit Options" on the left hand side. Once at this page, scroll all the way down to the bottom to "Miscellaneous Options". It should be set to Basic Editor by default. Drop that box down and select "Enhanced Interface." This will then give you the options for smileys every time you make a post, as well as your basic editing tools (bold, italics, font, font size, PICTURE ATTACHMENTS...etc etc).
I Highly encourage everybody to browse around in their User CP with the various options. The User CP is where you control all your personal options, add your screen names, edit your profile, avatar, etc etc.
Thanks for everybody's patience during the switch and please hold on tight while we continue to fine tune things.
If you have any questions at all, please feel free to PM myself of Bennett. Or feel free to e-mail me at
[email protected]
-Tim