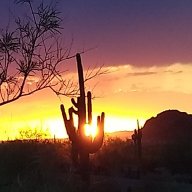 Joined

Oct 25, 2021
Messages

46
Reaction score

49
Location
Ok, need some help with this please: 05 KJ, 280k miles. Brand-new spark plugs (the correct copper type) and refurbished all 6 coils at the same time. Had a P0172 code pop up. Cleared code and ran some injector cleaner through with a full tank of gas. Code returned along with p0456. Bought new gas cap as I found the old one had a split gasket. There is loss of power on hills but on flat ground it's running just fine. My shop is trying to convince me that this means a bad catalytic converter. They won't even check fuel trim. I have not had a p0420 etc. code. I have tapped both converters with a mallet and nothing is rattling. I have used a thermometer and got 430 deg. pre-cat and 450 post-cat on passenger side, 410 deg. pre and 460 post cat on driver side. My scanner is too cheap to provide live details about O2 sensor performance, etc. Does anyone know the correct temps for a working cat? Is it supposed to be hotter on one end or are the temps supposed to be similar pre and post? Answers seem to vary depending on where you look ...
Don't want to throw a $800 part at it if it's likely something else causing the issue....

Edit: Somehow this did not end up in the General Discussion as intended. If someone could move it, I would be very grateful. Thanks.
Last edited: