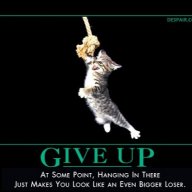 Joined

Oct 31, 2021
Messages

11
Reaction score

3
I've got a new(ish) to me '08 Liberty. It's had a couple of electrical quirks that I've dealt with up until now but it's progressed to a point that I have to do something with this one.

The door LOCK function has worked for the most part up until recently. As of a couple of days ago, LOCK no longer works at all. Neither door panel button works. The auto-lock at speed function doesn't work. The key fobs only honk the horn and flash the lights. The doors do not attempt to lock. Unlock works fine from both door panels and FOBs.

If it matters, it has been really cold the last couple of days and they worked up until then but it has warmed up today and still nothing. Also, the cruise control hasn't worked since I got it but it is all plugged in. I've been into the column to verify. I'm not worried about the cruise but I'm including it in case they may be related.

I would just manually lock them but the hatch doesn't even try to lock and that I know of, there's no way to manually lock it.

Is there something I can look at or does this just come down to a body control module? I know what it "feels like " to me (I do electrical troubleshooting/repair/engineering on machinery so this is kinda my ballpark) but I don't want to taint any replies with what I'm thinking and since I don't knoiw this system at all.

Thanks!
Last edited: