I keep killing bushings in my rear control arms and tri-link. These things were just never meant for the amount of repetitive flex I put them through. I also want to have the rear ready to go for when I do the SFA swap as I will be replacing the c8.25 with a 1 ton axle (D60, Sterling 10.50, 14Bolt).
My main goals are to have a much flatter/straight travel arc for the rear axle with more lift and reliability/strength.
Today I started cutting out the frame side control arm mounts. Stock looks to be 1/8". I used 1/4" plate for these.
My first design was just a simple bracket.
I felt I could make it stronger and I also wanted it ramped so it can slide over an obstacle. So I ended up cutting these out. Considering I don't have a plasma cutter yet I feel these came out pretty sweet.
This is as far as I got before having to head into work. This next image I used paint to give you an idea for the rest of the mount design.
For the lower links I plan on using 2" .25" wall DOM tubing.
On the axle mount end I was going to use
1.25" heim joint from Ruff Stuff
but for the price I can just run one of the joints below on both ends. The Metal Cloaks offer the most misalignment at 34 degrees per joint vs 30 degrees of the other two. I plan on running these over heims because they will be quieter and are rebuildable.
Compared to the kit JBA sells mine will be way stronger, allow more articulation, and will be quieter without the heims in it..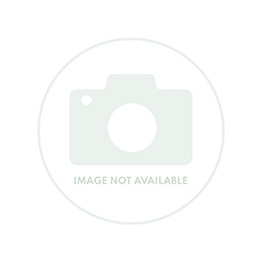 I may end up cutting off the axle mounts and moving them up so they don't sit below the axle but Idk if the extra effort and $ will be worth it since I don't plan on keeping the c8.25 for much longer. If I do move them I will still have sufficient vertical link separation because the mount I'm going to make for the upper links can just sit higher off the top of the differential.