Iím having a custom roof rack built for my Jeep, so Iím offering up this one for sale.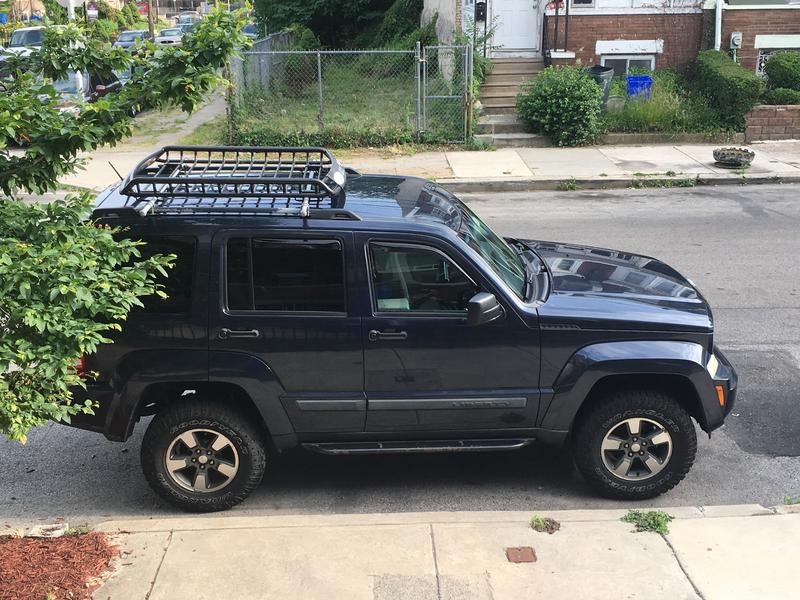 Itís a Rola roof basket on DIY crossbars.
The roof basket has had spots of rust buffed off and been repainted a few times with Rustoleum Hammered Black. Itís going to need touching up again in the spring, but it still has some life left in it. Itís a decent rack and Iíve hauled chainsaws, gas cans, a tire, camping equipment, and all sorts of other things up there. It doesnít look like new but neither is your Liberty.
The crossbars are made from strong galvanized pipes and are bolted to the Jeepís side rails with stainless steel hardware and lock nuts, which Iíll include. The bars are wider than the roof, which allows for additional carrying space next to the basket, like for an awning or off road jack. Without the basket on, the bars are wide enough for 2 kayaks or canoes side by side, but they donít stick out any farther than the side mirrors do. The cross bars and rack could be installed on any vehicle with side rails, as this is a flexible setup.
Rola Roof Basket: $50
DIY Crossbars & stainless hardware: $40
Take it all: $75
Make me an offer for my KK side rails if your KK doesnít have them.
Location: Philadelphia. Local pickup.
I can meet you in the middle within a reasonable distance in southeastern PA, South Jersey, or Delaware if you chip in for gas, but this is too big and bulky to ship.
Some more photos from various angles (and years) for detail:
Last time I repainted it in 2016: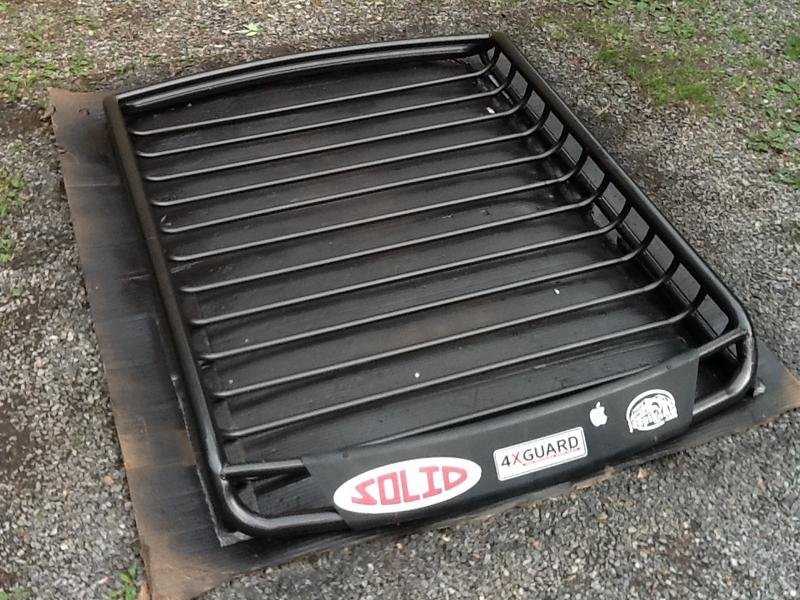 The crossbars: